9.2. Product Responsibility (Building Trust through Reliability and Quality)
9.2.1. Commitment
As a leading global operator of telecommunications and data services, the Telecommunications division endeavours to create a better everyday life and deliver sustainable value to its customers through providing reliable, safe and high-quality products and network services.

9.2.2. The Challenges
The Telecommunications division serves approximately 100 million customers. The telecommunications industry is rapidly changing and companies have to build trust and meet the customers' rapidly growing demand for faster speeds and wider coverage. Maintaining customers trust and loyalty, however, is not merely about providing the latest handsets and digital devices, but also to provide customers with flexibility and choices in their services so that they can better communicate and enrich the way they live and work.

9.2.3. Initiatives
9.2.3.1. Broad and Easy Choices for Quality Products and Services
The Telecommunications division aims to enrich their ustomer's lifestyle through digital connectivity. As a pioneer of mobile data telephony, the Group's telecom business units ushered in a new age of connectivity early this century.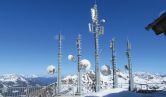 For example, 3 UK carries more data than any other UK network. Its customers use 3.5x more data than the average Brit. The range of great data plans and reliable network enabled the company to beat its competitors. In 2019, 3 UK won UK's Best Network for Data as voted by the Mobile Choice Consumer Awards and was named Best Network for Roaming at the uSwitch Mobile Awards 2020.

3 UK's network reach covering more than 99% of the population and availability of core network maintained at over 99%.

In 2019, mobile customers in Europe used over 4,054 petabytes of data, a 35% increase from the previous year and with 5G beginning to be rolled out in several countries and faster speed devices being launched, data usage is expected to continue to increase. To deal with the anticipated demand, the network teams are already planning the development several years ahead.

While the general public have quickly adopted these new technologies, the telecom business units are also helping bridge the digital divide by providing data plans, digital devices as well as training to disadvantaged community groups.

9.2.3.2. Employee Training on Customer Services
The Telecommunications division aims to improve the skills and professionalism of customer services personnel.

A considerable increase in the e-Learning channel's usage was recorded by Wind Tre, with training hours exceeding 15,000 for Customer Care personnel.

3 Denmark launched a behavioural campaign named "As on a first date" towards customer service and store staff. Employees were trained to follow four directions of "Be Obvious", "Be Curious", "Do You Worry" and "Follow to the Door" during their conversations with customers to offer them the best possible experience in these channels.

9.2.3.3. Customer Engagement
Increasing interaction and engagement with customers is important to improve brand loyalty as well as to identify areas of improvement for the long term sustainability of the company.

Various workshops and events were held to collect and act on customers' feedbacks with due care and in a timely manner. Social media and other platforms are also used to obtain feedback and to troubleshoot issues in their early stages.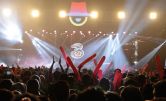 In addition to focus groups, many business units also held large-scale events to promote creativity and camaraderie. For example, in 2019, 3 Indonesia led a massive and countrywide multiple university programme known as Bima Day, to encourage millennials to create, perform and sign up with films, dance music and e-sports. Over 12,000 people from 25 universities participated.

9.2.3.4. Development and Dissemination of Parenting Guide
The Telecommunications division aims to strengthen parents' knowledge and better enable them to take responsibility for and support their children in using social media, online games and other digital services in a safe and secure way.

Together with industry partners and the Media Council for Children and Adolescents, 3 Denmark continued to contribute to the development and dissemination of a parenting guide which was released back in 2015. The guide targets parents of 7-12 year old children and offers knowledge, advice and recommendations on children's lives, play and learning with the Internet, social media and games. For more information, please refer to the Parenting Guide.

Later, an updated version was relaunched, which not only acquaints parents with the rights their children have in relation to the Personal Data Regulation, but also sheds light on new terms and concepts that fill in children's everyday lives. In March 2019, a supplementary materials were further published, making it easier for parents to strengthen dialogue between home and school in relation to the digital well-being and culture in the classroom.