6.5. Community Engagement
6.5.1. Commitment
Community engagement is ASW's passion and commitment. It seeks to maintain long-term partnerships with local communities and charities, develop programmes that are mutually beneficial to its business and the community, and encourage its employees to involve in volunteering.

6.5.2. The Challenges
Retailers are part of the community in which they serve. To secure support from the customers and strengthen the social licence to operate, businesses should seek to build good relationships and trust with the community.

6.5.3. Initiatives
6.5.3.1. Partnerships with Communities and Charities
ASW strives to maintain long-term partnerships and support local communities and charities via donations and sponsorships.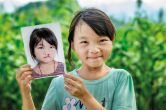 Partnering with Operational Smile, ASW launched its first group-wide global charity campaign, "Give a Smile" in 2018. The campaign aims to sponsor surgeries for children with cleft conditions to make smile possible again. To drive awareness across business units, ASW engaged colleagues in a wide range of fundraising activities. It also educated customers about cleft onditions through creative social media campaigns and Augmented Reality (AR) technology experience, and encourage loyal customers to donate their points to support "Operation Smile". By the end of 2019, ASW has funded over 1,500 surgeries.

For more than three years, Watsons Ukraine has been partnering with National Cardiovascular Surgery Institute Amosova to support children with congenital heart disease. Apart from engaging employees in a range of fundraising activities, customers were encouraged to donate their Watsons Club points. At 2019 year-end, 41 surgeries were supported, 75,000 Watsons Club points were donated with the participation of around 668,000 customers.

Saver and Superdrug have been working with long-term charity partner Marie Curie by raising funds and awareness for the organisation's work in providing quality care to patients suffering from terminal illness across the UK. Savers has raised over 600,000 pounds in 2017 and 2018 while Superdrug has raised 5,000,000 pounds over five years.

6.5.3.2. Donating Edible Surplus
While reducing its ecological footprint and wastage, ASW donates edible surplus food to local charities and social enterprise to help feed the needy.

PARKnSHOP has been organising the "City Food Drive" programme which helps local social enterprise, Food Angel, collect grocery food items and funds from the public since 2012. For seven consecutive years, it has raised more than HK$7.8 million and donated more than 1,800 tonnes of edible surplus food to help Food Angel prepare five million of meal boxes to feed the needy in Hong Kong.

6.5.3.3. Employee Engagement
Apart from engaging the public community, the Retail division believes engaging and taking care of employees' wellbeing is also an important element to the success of its business. Employees are encouraged to participate in volunteer work and improve their wellbeing to unlock their full potential.

At "Smile for Good", ASW staff across the world has put in a total of 70,000 volunteer hours to help those in need and create a more caring community. In 2019, ASW hosted or participated in 257 activities with over 12,500 volunteers participating.

6.5.3.4. Youth Development
The Retail division supports the community's youth through the sponsorship of local athletic events, contributing to young athletes' growth and development.Watsons Athletic Club ("WAC"), celebrating its 30th anniversary in 2019, has always been central to the development of young athletic talents in Hong Kong. Over the years, more than 10,000 students have challenged themselves and realised their dreams through taking part in WAC's initiatives.

WAC also organised a series of events under the slogan "Reaching New Heights" to celebrate its remarkable achievements and pass the torch to a new generation of young athletes.

To encourage talented student athletes to pursue their interests and develop potential, ASW organised the "A.S. Watson Group Hong Kong Student Sports Awards" in 2005 to honour students who exhibit outstanding performance or great potential, demonstrating passion and good conduct in sport. Since 2005, the programme saw over 14,000 students nominated from over 1,000 primary, secondary and special schools across Hong Kong. Awardees would be invited to participate in leadership workshops, and outstanding awardees will be selected to join the Sports Exchange Tour and will be invited to attend an appreciation lunch as well as a volunteer service.

ASW has also been supporting the Future Stars - Upward Mobility Scholarship organised by the HKSAR Government since 2016. Through the programme, ASW provides grassroots secondary students with both direct scholarship support and career-focused activities to gain practical working experience. ASW also organises visits to PARKnSHOP's Sheung Shui Fresh Food Distribution Centre and Fortress stores, and provide students with summer placements at Watsons stores and event management experience in sports events.