8.2. Anti-Corruption
8.2.1. Commitment
Husky strictly prohibits any form of bribery, corruption and fraud. It adheres to regulations around lobbying in the jurisdictions where it operates, and report all lobbying activities as required. Husky observes and respects all laws concerning political donations and it does not provide donations for municipal elections, leadership contests, individual candidates or riding/constituency associations. They do not reimburse personnel for individual political donations.

8.2.2. The Challenges
Bribery and corruption is an important topic for the industry. As a highly complicated and large scale industry involving complex and large contracts, with many stakeholders, there is a potential risk of bribery and corruption in certain parts of the world.

In the process of increasing production, more connection and communication with local communities on the use of land for exploration activities are required, and expose employees or stakeholders to the risk of bribery and corruption. However, in mature markets, such as those that Husky operates in, and strong industry culture add an additional barrier to bribery and corruption.

8.2.3. Initiatives
8.2.3.1. Reporting Mechanisms
The Energy division aims to provide a confidential and open platform for employees, contractors and stakeholders to report any perceived breaches of the Code of Business Conduct which may lead to bribery and corruption.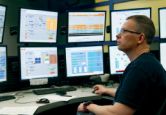 There is a confidential and anonymous Ethics Help Line where employees, contractors and other stakeholders can report perceived breaches of the Code of Business Conduct. The Ethics Help Line is managed by EthicsPoint, an independent third-party service provider. Reports can be made through an online form or by calling a toll-free phone line available in each country where Husky operates, including English and French options in Canada.

Those making a report can choose to provide information anonymously. Information provided is submitted to the Ethics Help Line Committee, which includes representatives from the legal, audit, security, health, safety, environment and human resources departments. Perceived breaches of the Code of Business Conduct reported through other channels are recorded with those received via EthicsPoint. If it is determined a report requires further investigation, a formal review will be launched.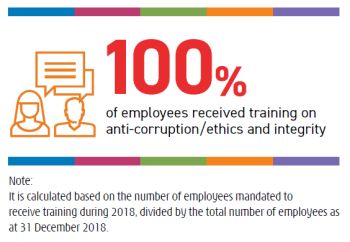 8.2.4. Looking Forward
On 25 April 2019, the Board of Directors of Husky approved a general update of the Code of Business conduct. This update included amendments to the section on accepting hospitality, promotional offerings and other business courtesies to align with, and reflect changes to, Husky's Anti-Bribery and Anti-Corruption Policy. This included updating the definition of "things of value" and the rules regarding to the acceptance or the giving of bona fide hospitality, promotional offerings and other business courtesies. Husky will continue to identify areas for improvement to strengthen the Anti-Bribery and Anti-Corruption Policy and actively amend the policies appropriately.

The Ethics Help Line received 107 reports in 2019, a significant increase from 39 reports in 2018. Looking forward, the company aims to conduct investigations and understand the root-cause of each report and look for areas of improvement and prevent reoccurrences.

For more information, please refer to the Code of Business Conduct